SYRIA: Film – The Cave & Zoom Discussion with the E.D. of the Multifaith Alliance for Syrian Refugees
March 8 | 1:00 pm

-

2:15 pm

Free

STREAMING March 3-10 |

 The Cave, an award-winning documentary film set in Syria
ZOOM March 8 at 1:00pm PST |

 Shadi Martini, Multifaith Alliance for Syrian Refugees
Watch the film online March 3-10 and join us for a Zoom discussion with Shadi Martini,
Executive Director of the Multifaith Alliance for Syrian Refugees, on March 8 
Watch the official trailer and learn more about the film here
About The Cave:
Oscar nominee Feras Fayyad ("Last Men in Aleppo") delivers an unflinching story of the Syrian war with his powerful documentary. For besieged civilians, hope and safety lie underground inside the subterranean hospital known as the Cave, where pediatrician and managing physician Dr. Amani Ballour and her colleagues Samaher and Dr. Alaa have claimed their right to work as equals alongside their male counterparts, doing their jobs in a way that would be unthinkable in the oppressively patriarchal culture that exists above. Following the women as they contend with daily bombardments, chronic supply shortages and the ever-present threat of chemical attacks, The Cave paints a stirring portrait of courage, resilience and female solidarity.
A natural leader and problem solver, Dr. Amani Ballour the main subject of The Cave, was only 29 when her colleagues elected her to oversee the Cave in 2016. As director, Dr. Ballour contended with the grave realities specific to running a hospital under siege conditions: finding solutions to equipment and medicine shortages; protecting the structure itself by adding aboveground and underground fortifications; and, above all, ensuring the safety of patients and staff. Meanwhile, she continued to work as a pediatrician, tending to the constant stream of sick and injured children who needed treatment. She also assisted in surgery.
In an interview, Fayyad said his purpose in making the film was to create documentary evidence that could be used to seek justice for innocent victims of the civil war. "The film should put people in an uncomfortable position to look through the terrible reality around us," he said.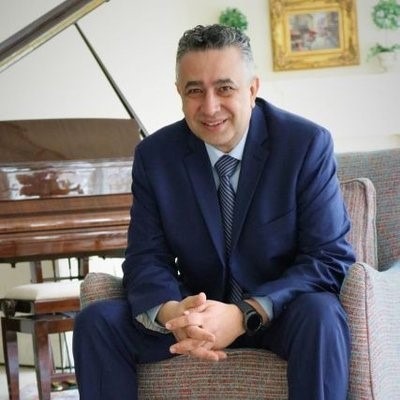 About the Multifaith Alliance for Syrian Refugees:
We are very excited to host guest speaker Shadi Martini on March 8th to discuss The Cave and the current situation on the ground in Syria. Shadi is the Executive Director of the Multifaith Alliance for Syrian Refugees (MFA), the nation's leading interfaith response to the Syrian crisis. He will provide background the beginning of the conflict in Syria and how things developed to the point at which The Cave was set.
Shadi will share his medical field background running a hospital in Aleppo, and the life-saving work that MFA does to deliver humanitarian relief, medicine, medical supplies and food supplies to Syria.
Shadi's presentation will be followed by Q & A and an opportunity to offer support to MFA.
To learn more and contribute to MFA's incredible work in Syria please see their website and consider making a donation: https://multifaithalliance.org
---
This program is partially funded by a grant from the: