Take Action for Our Afghan Allies
More than 35,000 Afghans evacuated from Afghanistan in August, 2021 are still being housed temporarily on American military bases (which they refer to as refugee camps) in the U.S. and in Germany. As the evacuees undergo vetting and biometric testing they are slowly being released into the United States. Some will be released with SIV status, however most will be released as Humanitarian Parolees.
Thousands of Afghans evacuees will be placed through one of nine Refugee Resettlement Agencies that contract with the U.S. government. Due to lack of funding, budget and staff cuts over the past four years, resettlement agencies are relying on community and faith-based organizations to help in the resettlement process. One of the most urgent needs is to find affordable housing for these families.
OCJCR trains volunteers who have been accompanying refugee families during their first year of resettlement for the past three years. Community sponsorship volunteer support teams help asylum seekers and refugees attain self sufficiency during their first year. We are prepared to welcome and help resettle newly arriving Afghan families to Orange County.
VOLUNTEERS ARE NEEDED NOW TO HELP RESETTLE AFGHANS REMAINING ON U.S. MILITARY CAMPS BY FEBRUARY, 2022.
Your contribution to OCJCR's Afghan Relief Fund will help provide training to community sponsorship volunteer teams who will accompany a refugee family for one year, offer financial assistance to new arrivals for food, housing, and emergency needs, and help with costs for a rental unit used to store, organize and distribute donations.
Refugees arrive with little more than the clothes on their backs. We set up apartments for new arrivals with essential items needed. Costs for these items are not covered by resettlement agencies. We are accepting gently used furniture, beds, kitchen / dining room tables and chairs, sofas, dressers, household cleaning supplies, new bedding and linens, and more.
To coordinate a donation drop-off, please email us at OCJewishCoalitionforRefugees@gmail.com.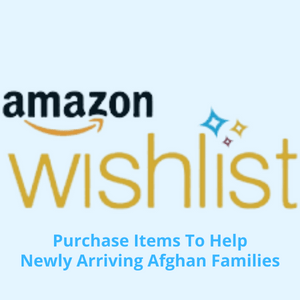 Click here to purchase items most needed by new arrived Afghan families as they begin there lives anew.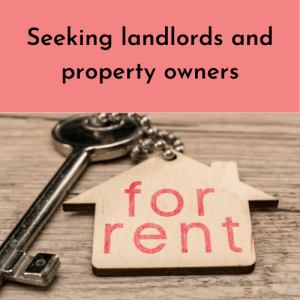 Can you help connect us with landlords and property owners willing to rent to refugees? Housing is the most urgent challenge at the moment as tens of thousands of Afghans are imminently being approved for release from military camps and placement in U.S. cities. Please email us at OCJewishCoalitionforRefugees@gmail.com.
You can list your property with AirBnB.org to host a refugee by providing temporary housing to new arrivals while we secure permanent housing solutions. Please let us know if you register with AirBnB so we can coordinate with the resettlement agencies.
Email us at OCJewishCoalitionforRefugees@gmail.com.
How Does your Synagogue Partner With OCJCR?
Find out how your synagogue or organization is partnering with the OC Jewish Coalition for Refugees? There may already be volunteers at your organization with whom we can connect you. Want to learn or do more? Email us at OCJewishCoalitionforRefugees@gmail.com.