LGBTQ Refugees and Asylum Seekers in the U.S. – Film and Zoom Discussion
October 21, 2021 | 4:00 pm

-

5:30 pm
Unsettled: Seeking Refuge in America
Watch Unsettled October 12-22 | Join us for a Zoom discussion October 21 at 4 pm
Watch the official trailer here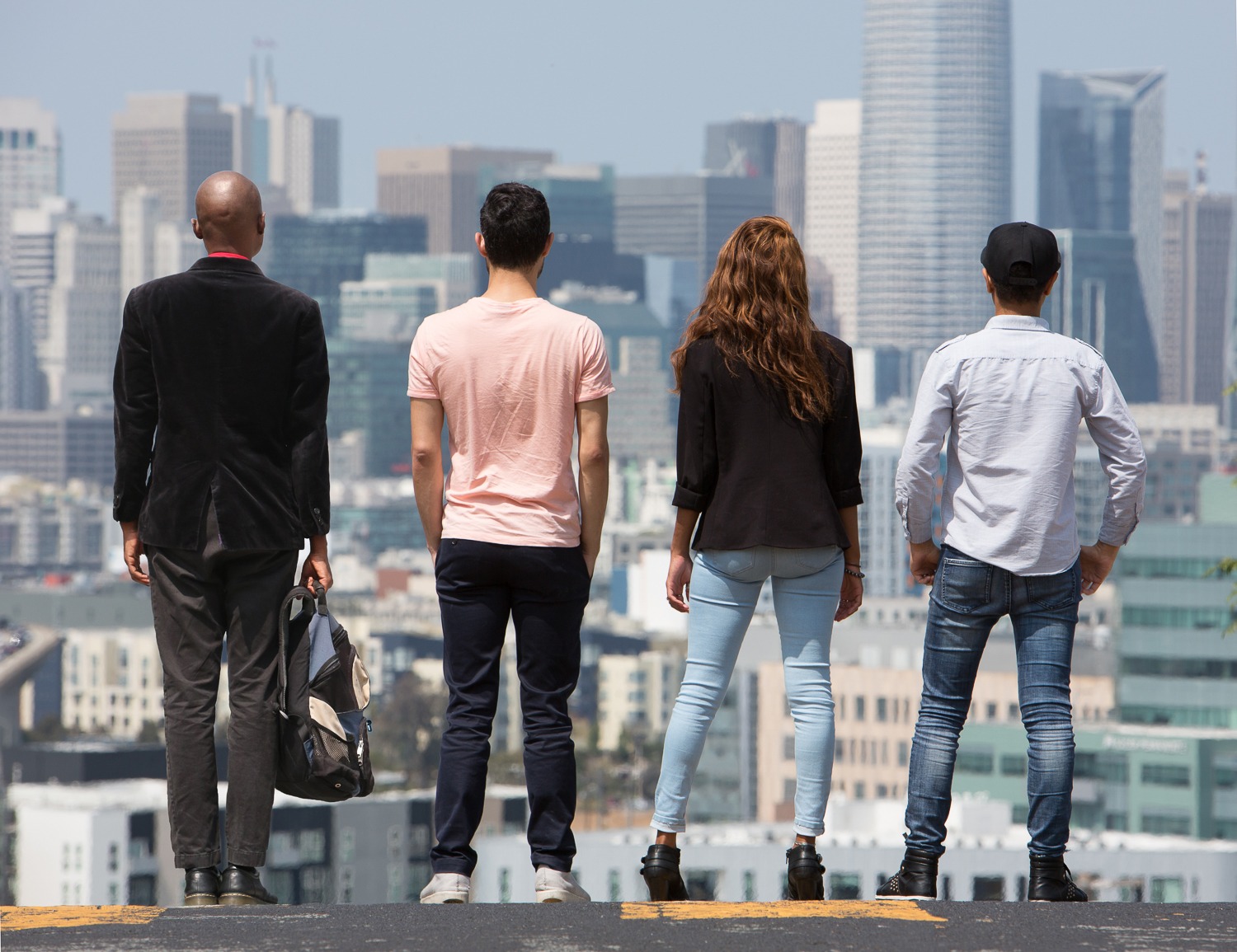 We are delighted to screen this award winning feature-length documentary highlighting the poignant stories of LGBTQ refugees and asylum seekers in the U.S. Unsettled follows four new arrivals, each of whom have escaped escaped persecution and even death in their native countries for being different.
Having escaped death threats in Syria, beatings by a homophobic father, and a nation devastated by war, Subhi finds his voice as a leader for refugee rights in the U.S.
Lesbian couple Cheyenne and Mari flee brutal harassment in their native Angola to face uncertain asylum through the American immigration courts while pursuing their dreams of becoming musicians.
Junior, a gender non-conforming gay man from the Congo, struggles to create a livelihood and secure basic housing while exploring a more fluid gender identity. They've landed in the purported "gay mecca" of San Francisco, yet even there building a new life in an adopted nation is a precarious undertaking.
Unsettled sheds light on a group about which few people know. What are the costs persecuted immigrants pay for seeking refuge? And how are everyday Americans stepping forward to help those most in need?
---
OCTOBER 21 ZOOM PANEL: 4:00PM (PDT)
Director and Producer, Tom Shepard joins us in conversation about his work on Unsettled.  A social activist, Tom is drawn to documentary as a vehicle for social change. While daily journalism can report facts and events, it is not often able to change deeply held attitudes or beliefs, especially ones regarding volatile issues such as sexual orientation, race, or class. Shepard makes films to challenge beliefs and give voice to those in society whose experiences have been overlooked, misrepresented or vilified. If viewers can identify and empathize with characters on screen as they are drawn into a story, there is a greater likelihood that misperceptions, stereotypes, and ignorance can give way to deeper understanding and compassion. As democracy becomes ever more predicated on understanding cultural differences,  documentary film is a powerful tool to bridge misunderstandings, create forums for thoughtful dialogue and, ultimately, diminish the walls that divide us as a nation.
We will also be joined by an LGBTQ asylum seeker from Ghana who will share his experiences resettling in the U.S.
This program is made possible through partial funding from the
---