African Exodus
January 13 | 1:00 pm

-

2:15 pm

Free

 African Exodus: A Documentary Film 
January 7-10 | Watch the film online
January 13 at 1 pm PST | Zoom Conversation with Film Director
Watch the official trailer here
AFRICAN EXODUS reveals the stories of  some 60,000 Africans seeking safety and asylum who have fled to Israel over the past decade. The country, founded as a haven for persecuted Jews in the aftermath of the Holocaust, has no policy, infrastructure or political will to handle this wave of migrants.
Since 2006, nearly 60,000 non-Jewish Africans, primarily from Sudan and Eritrea, have fled the wars and dictatorships of their homelands and made their way through Egypt into Israel. These African refugees and asylum seekers risked their lives in the hope of finding a safe haven until they can return home. Paradoxically, they are considered "infiltrators" in a country that was unprepared to handle this wave of Africans. While Israel has a very clear policy for absorbing Jews and is a signatory to the 1951 UN Refugee Convention, it has struggled to deal with its newest migrant community.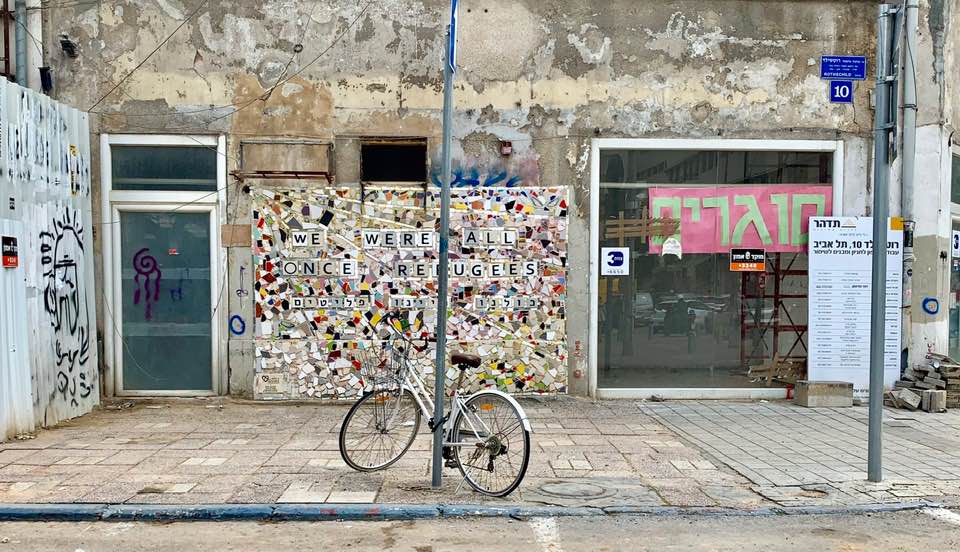 Recognizing that it cannot send the Africans back to their home countries, the government of Israel keeps them in suspended animation by not allowing them to work legally. With the numbers of homeless, jobless Africans on the rise, it's no surprise that tensions are growing in the poor neighborhoods where they've settled. While the State gropes for an adequate solution to this looming humanitarian crisis, Israel's civil society has stepped into the breach and is invoking Jewish values to help the Africans most in need. Exodus, a documentary film, chronicles this issue and sheds light on the largely hidden world of Israel's African refugees.
Brad Rothschild, the producer and director of African Exodus, also produced the award-winning documentary feature, Kinderblock 66: Return to Buchenwald. In addition, he directed the documentary film "Tree Man," about the people who come to New York City to sell Christmas trees every holiday season and is currently making a film about efforts to combat gun violence in Chicago. Rothschild's documentary A Third Way : Settlers and Palestinians as Neighbors explores other aspects of the situation in Israel.
This program is partially funded by a grant from the Albert and Rhoda Weissman Arts Endowment Fund, a joint program of Jewish Community Foundation Orange County and Jewish Federation of Orange County.
---